Introducing the first HVAC curriculum package powered by the iManifold platform. Students will utilize today's cutting edge technology to understand the key principles of refrigeration, while learning to practice safe work habits.
1. Practice Safe Work Habits
OSHA Regulations
Safe refrigerant handling practices
Safe use of a portable fire extinguisher
2. Demonstrate Knowledge of Refrigeration Science
Matter and energy
Thermodynamics
P/T relationships
Refrigerants
3. Comfort Conditions and Types of Cooling Systems
Comfort conditions
Identifying cooling systems
4. Explain the Operation of the Vapor Compression Cycle
Vapor compression cycle operation
Different refrigeration system applications
Learn More About Our HVAC Curriculum
Are you interested in HVAC curriculum on basic refrigeration fundamentals? Download iConnect Training's spec sheet or submit a request for a quote below.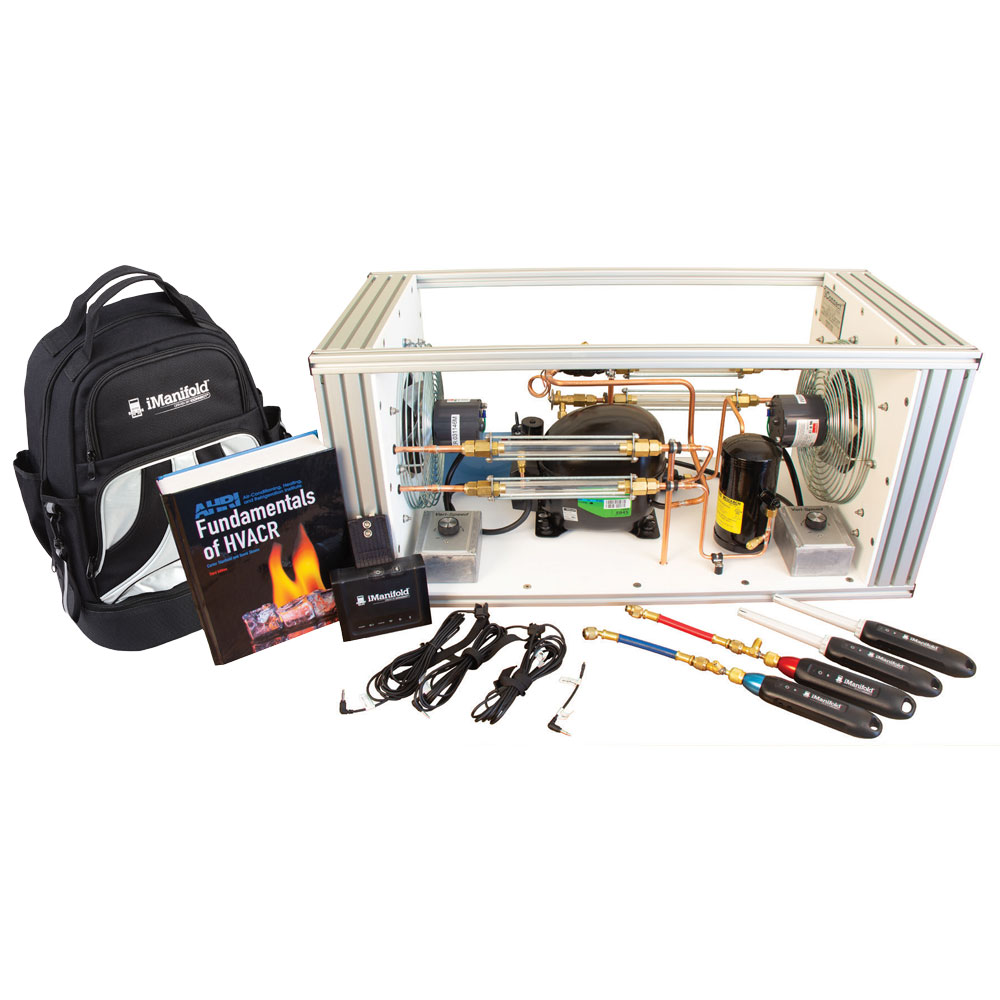 HVAC Curriculum Specifications
Written for the TU-805 trainer and included iManifold® 900C kit
Smart device for display of iManifold® gauges is not included. TheiManifold® app is a free download off the Apple or Android app store
Recommended text is Fundamentals of HVACR , 3rd Edition, by Carter Stanfield and David Skaves
Hosted platform by Digitell – they provide technical support
Delivered online – Power Point presentations, videos, lab sheets and tests are available on the website, lecture notes are sent directly to the instructor
Lab sheets are downloadable PDF forms
Lecture notes are emailed to instructor in PDF format
Unused student licenses will roll over until they are all assigned
Once assigned, the student license is 2 year access
For our launch, there is no minimum number of licenses
Contact your iConnect® Training representative for pricing and package options