The TU-130 Basic Refrigeration Training Unit with Water Cooled Condenser demonstrates domestic refrigerators, freezers, and self-contained air-conditioning units with a co-axial, tube-in-tube heat exchanger/condenser. With this trainer, course instructors give HVAC/R students hands-on experience with refrigeration systems from the comfort of their classroom before they go out into the field.
Specifications
Electrical requirements: 120VAC; 60Hz; 15A
Uses R134a Refrigerant
Overall Size: 34.5″ L x 18″ W x 77.5″ H
1⁄3 HP hermetically sealed reciprocating compressor.
Panels are 1⁄4″ thick HDPE with steel reinforced component shelf
Features
Sight glass tubes at inlet and outlet of evaporator and condenser constructed of explosion-proof, tie-bolt design
Drip pan with drain located under evaporator
Color-coded valves, gauges, and hand valves to bypass various components
Conditions of refrigerant and oil can be observed under various methods of operation
Pressure gauges located at each point in which pressure variation is likely to occur
Refrigerant flow to evaporator metered either by capillary tube, automatic expansion valve (AXV), or thermostatic expansion valve (TXV)
Aluminum fin, copper tube evaporator with variable speed fan for load adjustment
Water cooled condenser with standard hose connections and ball valves to meter water flow
A combination low and high pressure control in the circuit at all times to prevent damage to the compressor
Thermostatic control with a range of –30°F to 100°F
High pressure cutout in the circuit at all times to prevent damage to the compressor
Includes Operation Manual
Interested in This Basic Refrigeration Training Unit?
Request a quote below or give us a call at (716) 699-2031. Not ready to buy just yet? Download the spec sheet or take a look at our other HVAC/R training units.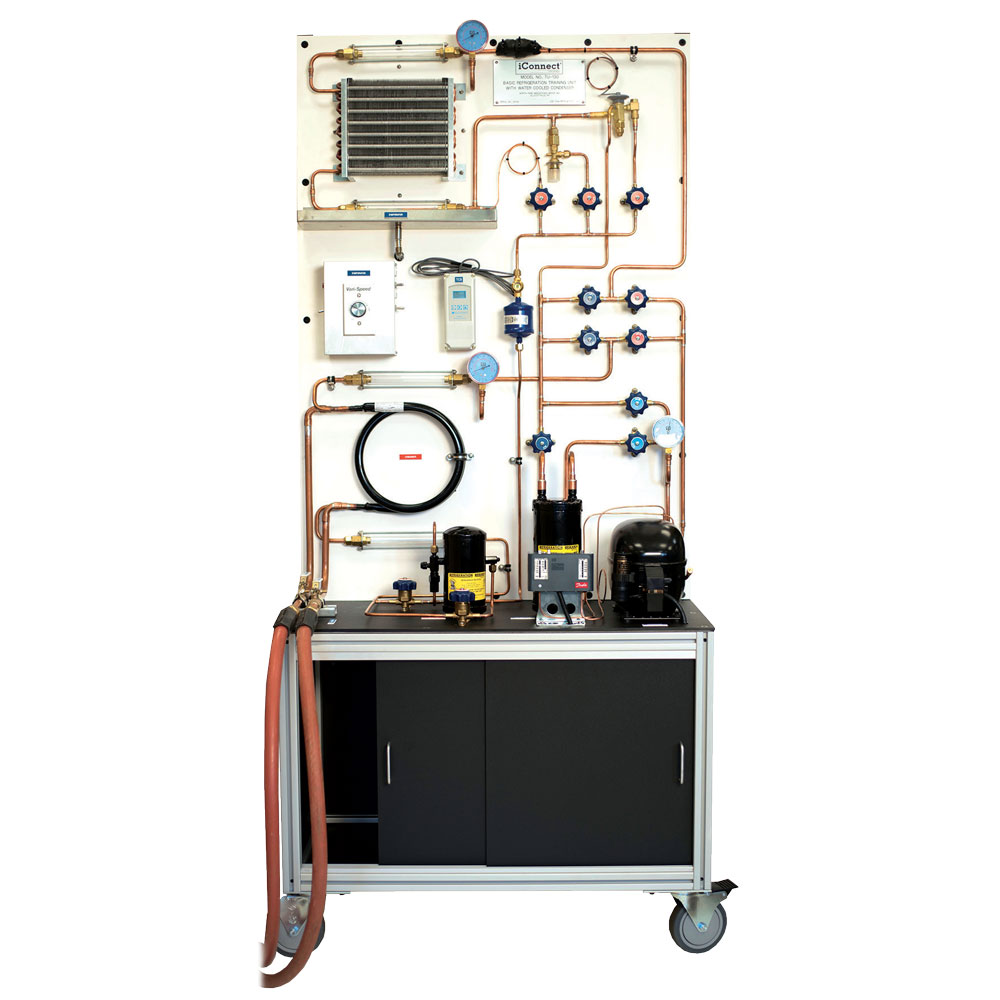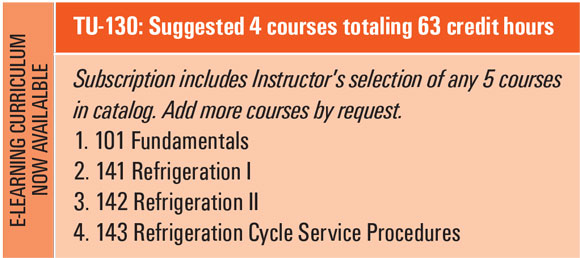 Shipping Weight: 480 lbs.
Shipping Dimensions: 49″ L x 45″ W x 87″ H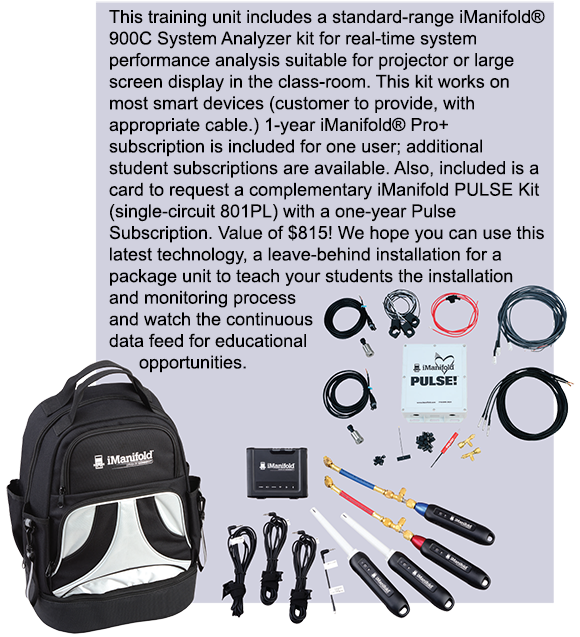 Learn more about the iManifold system analyzer kit here.