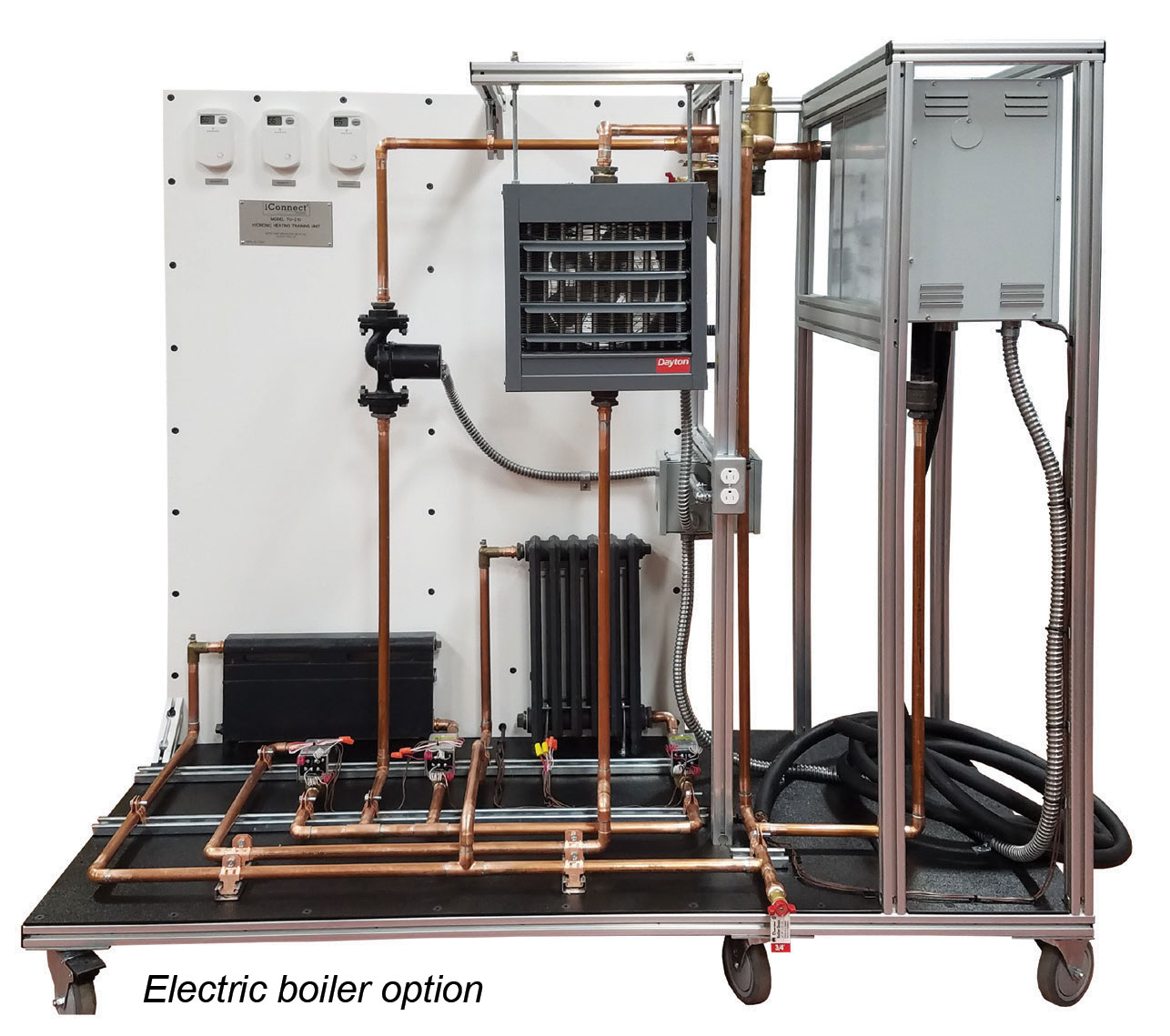 The TU-210 Hydronic Heating Training Unit demonstrates the operation of a radiator, boiler, unit heater and baseboard. There are three different boiler options including gas, electric or oil-fired. Each hydronic heating trainer has an expansion tank and can simulate failed components using faults. Plus, it has three zones valves and thermostats. To make teaching the hydronic heating system easier, there are four suggested, HVAC courses.
Specifications
Electrical Requirements vary based on options
Overall Size: 70″ L x 33″ W x 77″ H
Customers have the following boiler options: gas, electric or oil-fired
Recommended Courses
eLearning curriculum is now available for the TU-210 Hydronic Heating Training Unit. Subscription includes instructor's selection of any five courses in the catalog. Additional courses may be added upon request.
191 Hydronics I 161 HVAC Boilers 1
171 HVAC Boilers Low Pressure License Prep
261 Commercial Boiler Fundamentals
265 Small Commercial Boiler Maintenance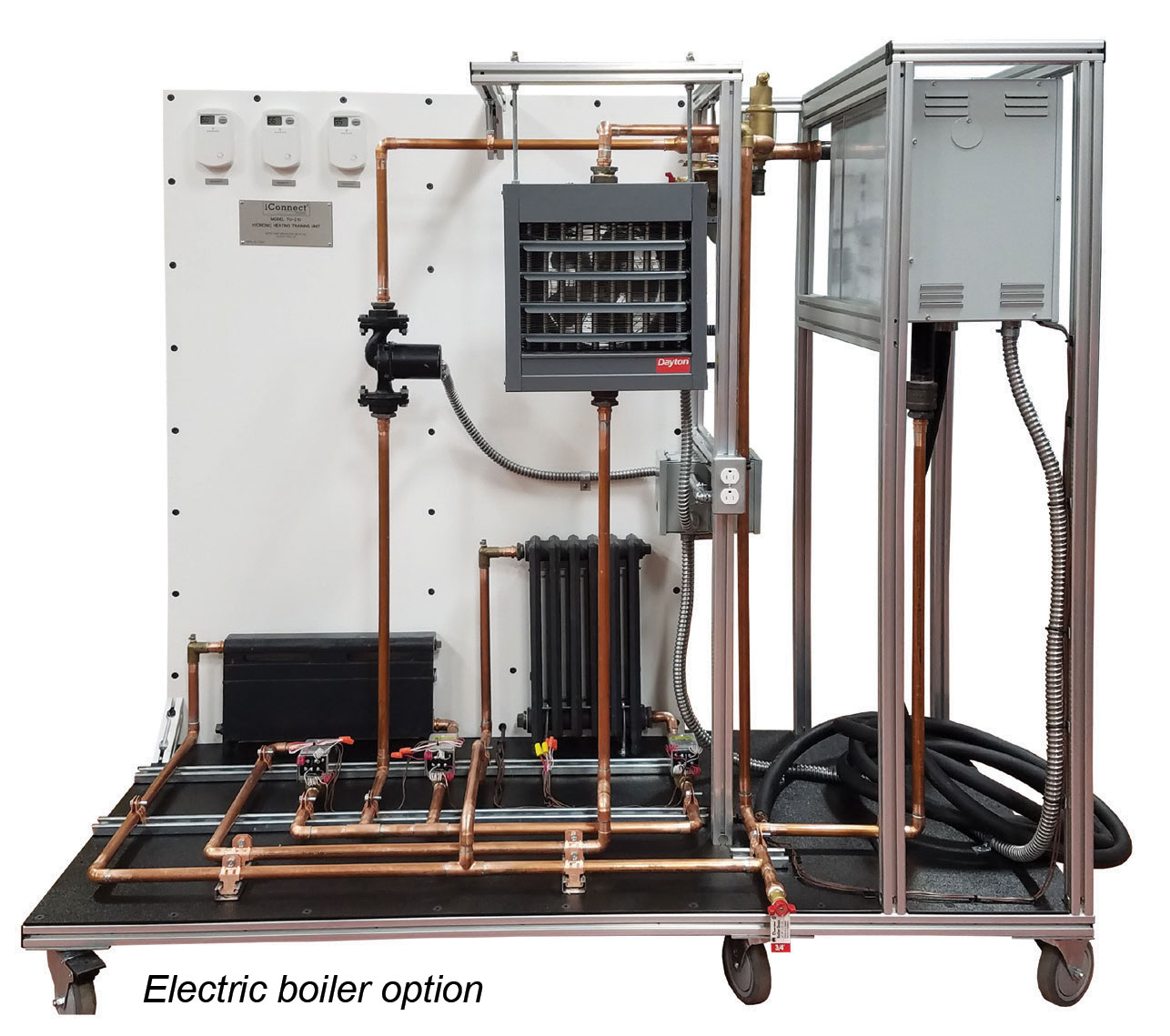 Learn More About This Hydronic Heating Unit
For more information about this HVAC trainer, please download the spec sheet below or submit a request for a quote. Check out our catalog here.