The TU-501 Build-Up Trainer is designed for students with a working knowledge of the theory of refrigeration electrical control systems. Using this training unit, future technicians are required to design a system that matches specifications of a particular situation. Connections between components are wired by the students.
Build-up Trainer
Components are provided for backboard mounting in preferred arrangement. (Mounting hardware not included.)
Specifications
Electrical Requirements: 120/240VAC; 60Hz; single phase
HDPE Panels: 1⁄4″ thick with steel reinforced component shelf
Overall Size: 34.5″ L x 18″ W x 77.5″ H
Features
Single phase disconnect
24V transformer
Duplex receptacle
Low voltage thermostat
Defrost timer
Low-pressure switch
High-pressure switch
Oil pressure switch
Fan/limit switch
Heating sequencer
Motor starter
Start/stop switch
Current relay-potential relay
Start capacitor-run capacitor
Single-phase compressor
Capacitor start motor-PSC motor
Enclosed storage compartment
Includes a textbook with explanations of the theory of operation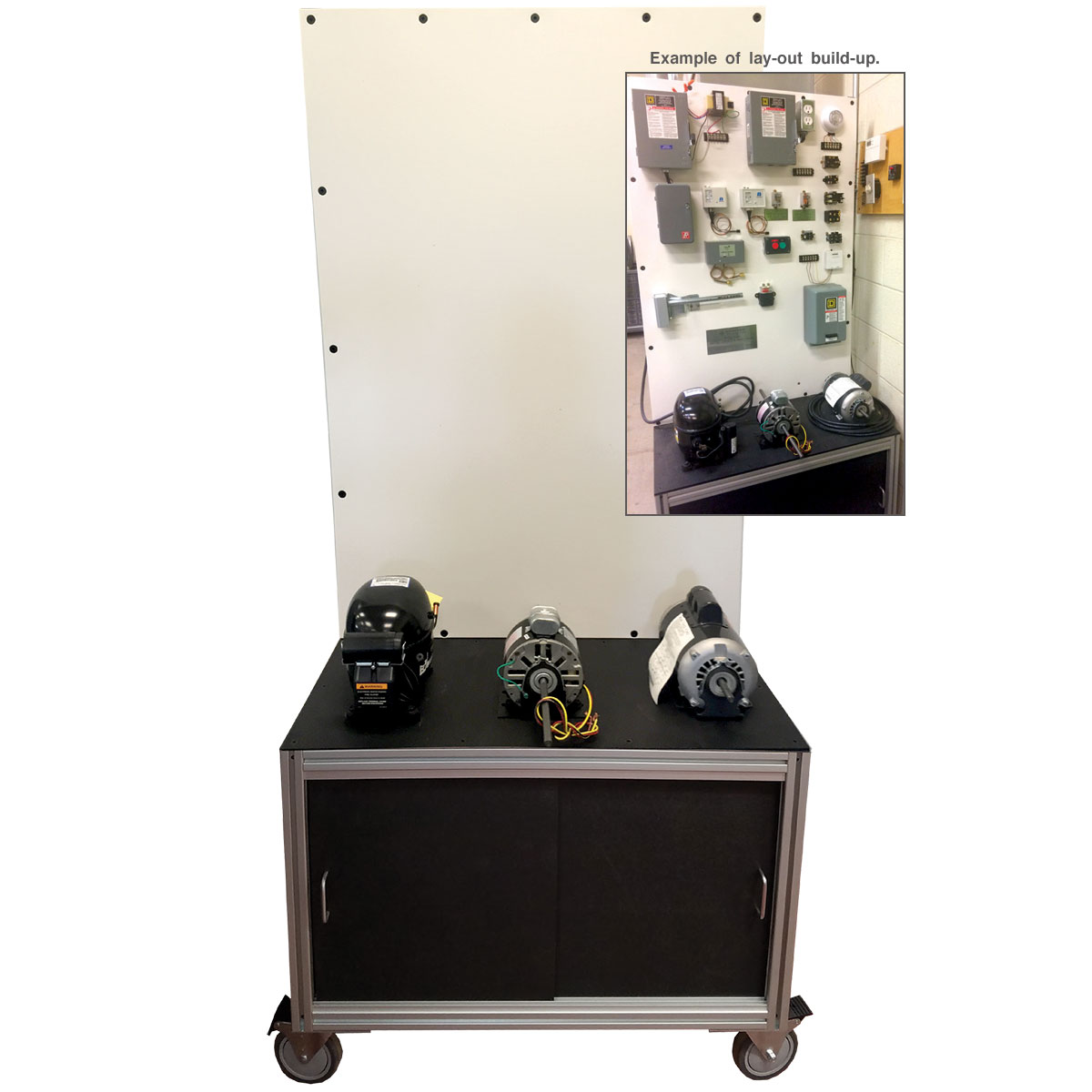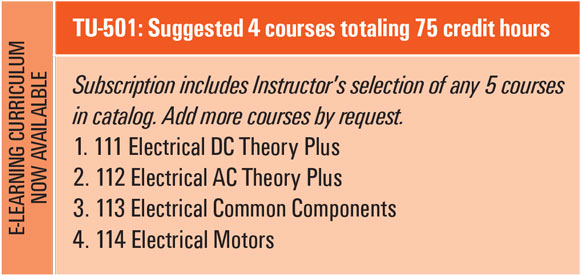 Shipping Weight: 512 lbs.
Shipping Dimensions: 49″ L x 45″ W x 87″ H
Want More Information on Our Build-Up Trainer?
Request a quote below or download the spec sheet to learn more about our TU-501 Motors, Controls and Circuits Build-Up Trainer.