The TU-9230 Refrigeration Training System teaches the principals of medium and low-temp refrigeration. With a split-system design and evaporator, this refrigeration unit features an EEV (electronic expansion valve), a suction pressure transducer and temperature sensors to control the evaporator. Using the most advanced commercial refrigeration control in the market (the Heatcraft intelliGen Refrigeration Controller,) the student can perform educational tasks such as programming of parameters and troubleshooting common failures. Airflow can be controlled to simulate various refrigeration field situations. Also, various faults which can be triggered to teach the student to recognize and troubleshoot common refrigeration problems, such as an open run capacitor, defective compressor valves and open temperature sensors.
Specifications
Electrical Requirements: 240V/208V; 60Hz; 15A; Single phase
Uses R449A refrigerant
Includes a fused disconnect, emergency stop switch, thermostat, condensate drain pan, condensate pump, and auxiliary heater to
control load
NOTE: 240V plug not included
Shipping Weight: 800 lbs.
Shipping Dimensions: 40″ L x 30″ W x 79″ H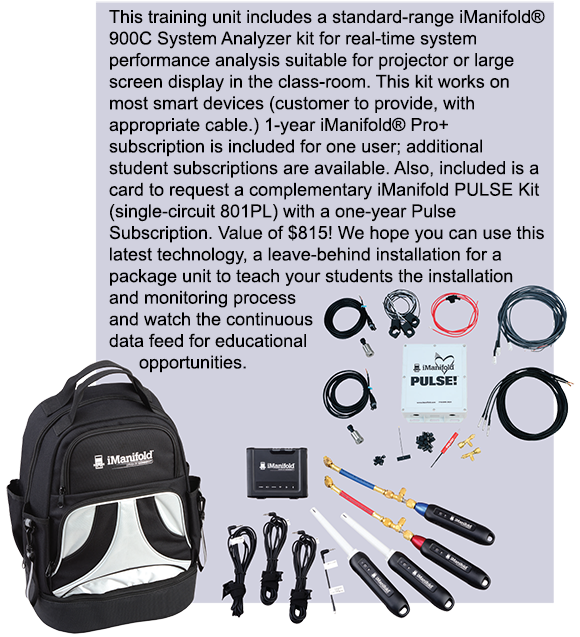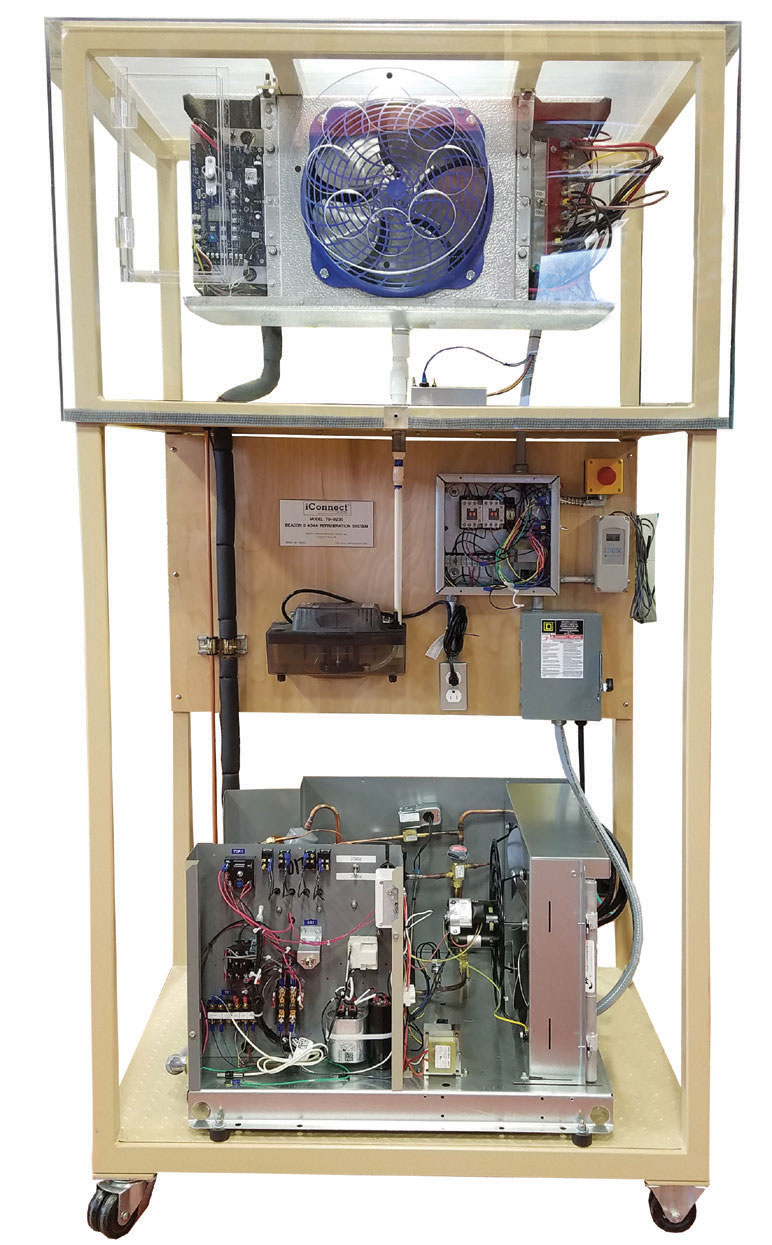 Interested in iConnect Training's TU-9230 Refrigeration Training System?
Submit a request for quote below or contact us directly at (716) 699-2031. For more information on iConnect Training's HVAC/R and electrical training equipment, view our product catalog here.