The TUE-150 Residential Wiring Trainer is used to demonstrate residential, electrical principles to HVAC/R students. Also, it has provisions for extensive switching and connection of lamps and outlets. The 24 volt power supply is used to wire and test all circuits. After the instructor has approved wiring, 120 VAC can be applied using the key-lock circuit breaker control. The ability to use low voltage for testing and 120 VAC for final wiring is a valuable teaching aid. Since all initial breadboarding and testing can be done at low voltage, the 120 VAC is only made available after the instructor has used the key to turn on the Electro-Lock to apply 120 VAC.
With the inclusion of the dual 24 VAC power supply, this trainer is very useful for introductory classes on electrical wiring in residential settings. Teachers are able to provide hands-on learning with this type of training unit. Included with this model is an educational manual where students learn proper electrical hookups and wiring.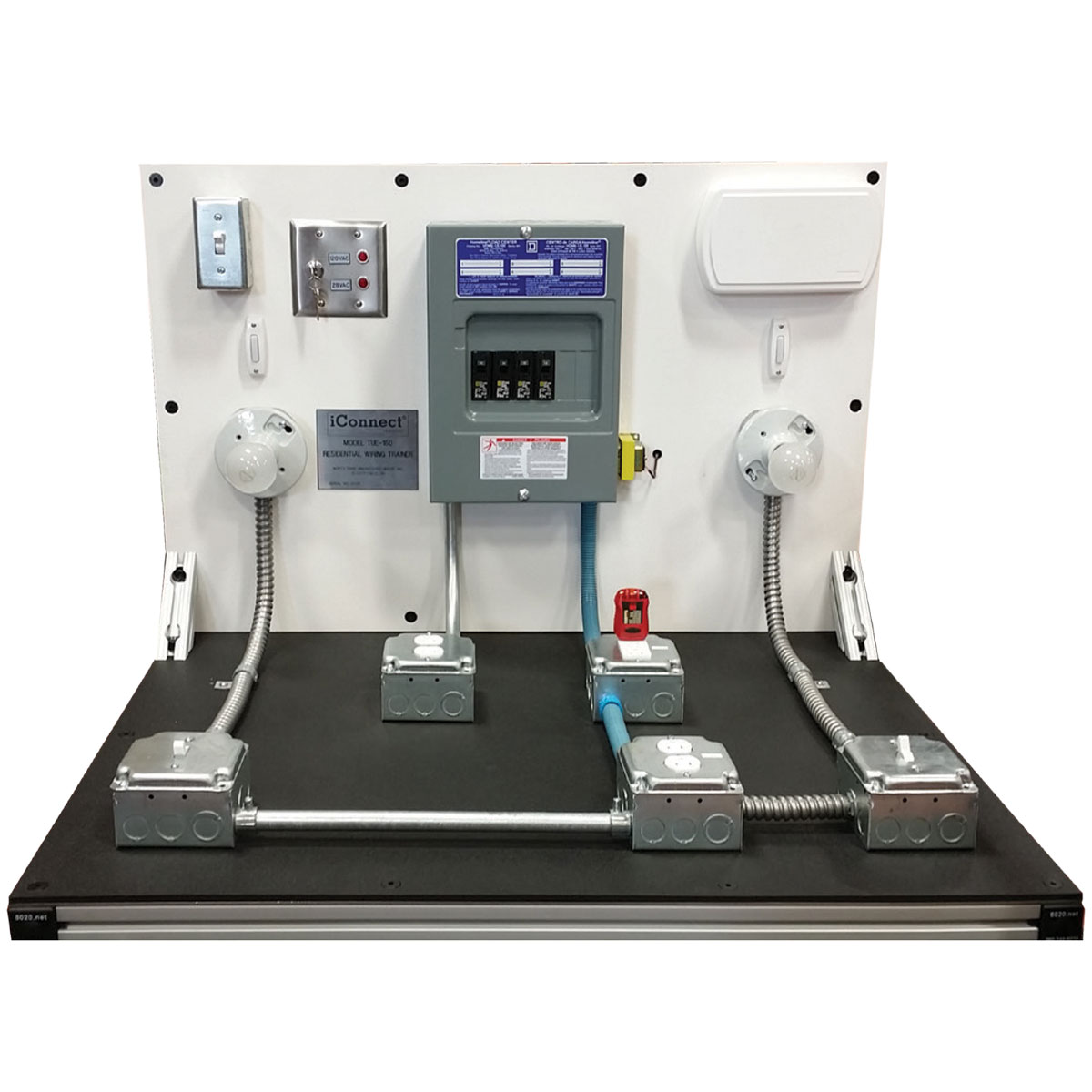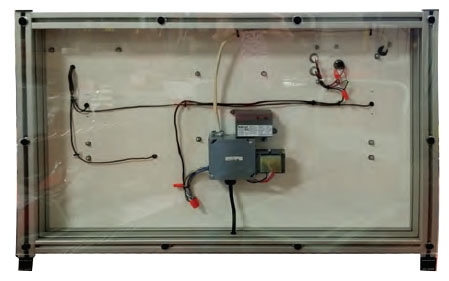 Specifications
Electrical requirements: 120VAC
Overall size: 31″ L x 36″ W x 25″ H
Features
Low voltage pushbutton "doorbell" switch
Pilot light to indicate low voltage, 24V, "ON"
A low voltage doorbell
Two standard duplex receptacles
GFI duplex receptacle
Two lamp sockets
Pilot light to indicate 120VAC is "ON"
Two three-way toggle light switches
Standard residential 4 circuit breaker panel
Three wire grounding 120VAC cord
Includes Operation Manual
Shipping Weight: 250 lbs.
Shipping Dimensions: 37″ L x 45″ W x 33″ H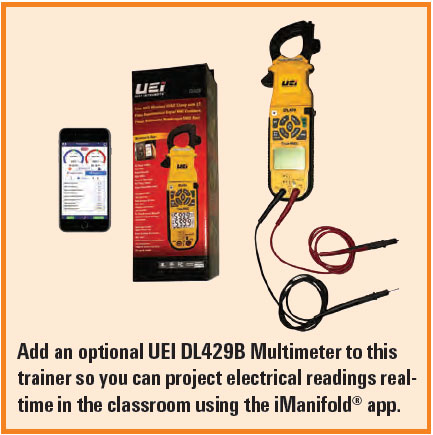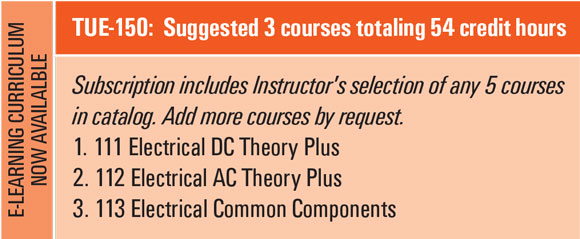 Learn More About This Residential Wiring Trainer
Request a quote or download the TUE-150 spec sheet below. Give us a call at (716) 699-2031 for any questions you may have concerning this trainer or other HVAC/R training units.
Interested in using our iManifold app along with the TUE-150 Residential Wiring Training Unit? Check it out here.